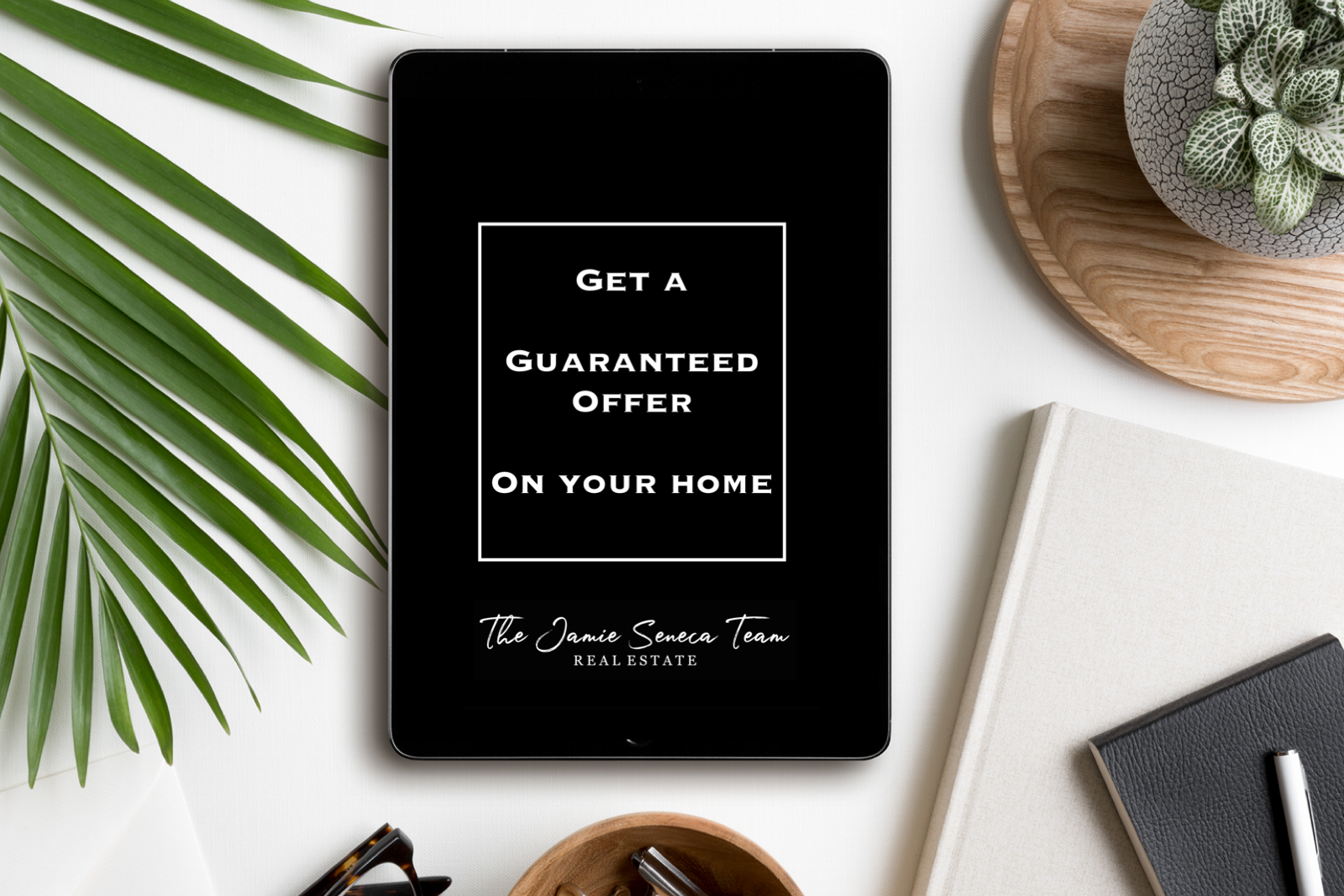 Get a guaranteed offer on your home.
Receive a cash offer on your home and close in as little as 12 days.
Safely move when you are ready- No showings or open houses, No repairs to manage, No surprises.
Scroll down & Inquire below to see if this is a good option for you. This program was designed to put YOU in control with the speed and convenience some people want when selling a home.

Click here to learn more about our traditional marketing program too, click here.
*Subject to terms and conditions*
Guaranteed Offer Frequently Asked Questions
Q. What types of homes fit the Guaranteed Offer program?
A. Single family homes, condominiums, townhomes and villas between $50,000 – $700,000. Additionally, they must be homes that are owner-occupied or vacant, non bank owned, manufactored or modular homes are not eligible. Finally, the homes must be in our service areas and not have any unpermitted additions or significant foundation issues.
Q. How does the Guaranteed Offer process work?
A. Once you submit your home for a Guaranteed Offer, our team will verify if your home meets the program parameters. If your home meets the requirements, an offer will be extended contingent upon an inspection. Finally, you have the opportunity to close in as little as 12 days upon accepting the offer, possibly sooner if that was better for your needs.
Q. Can I still sell my home if it does not meet the program parameters?
A. Absolutely! If your home is submitted to our Guaranteed Offer program and does not meet the parameters, we can pair you with one of our Exclusive Listing Agents to sell your home with our Market Listing Program. To learn more about our Market Listing Program, click here.
Fill out your information to see if you qualify right now!